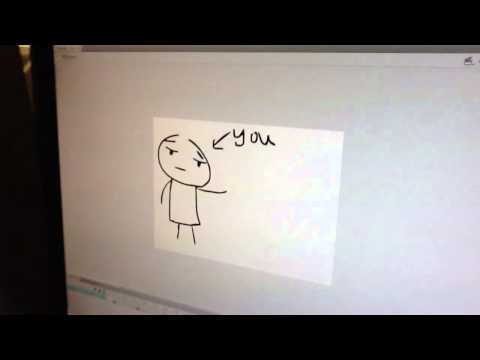 My proposal is to create a video (that uses stop motion, 2D Animation or photo shots) to explain why it is important that we have the right balance and moderation of technology usage in classrooms. I want to show that although there are many problems with having excessive amounts of technology within a school can be chaotic; with a right balance and proper responsibility of students it can further advance education in schools.
Five goals for my project are:
–          To create a story board
–          Make a master copy of a voice script
–          To draw and or film/record
–          To cut together a final video.
–          Present this infront of an audience or post on my vimeo and youtube account (separate from my school stuff)
2 Goals for the week
Finish my story boarding
Have photo's drawn out.
Other goals that should be finished by June 13th
–          May 22nd Scripting should be finished
–          May 28th Voice over and begin cutting video together
–          June 4th Finishing touches on video and uploading
–          June 13 ALL SHOULD BE FINISHED
Technology being used
Adobe premiere or windows  movie maker (if I'm lazy haha)
Camera and tripod (If I decide to use stop motion)
Scanner (If I use paper drawings instead of digital)
Tablet (I will use my own)
Laptop (Also using my own)
LifeCam or audacity for recording
Thats all you need to know… video file below, photo's below